Get CPR Certified with
CPR Certification Montgomery
CPR Certification Montgomery provides the best Montgomery BLS CPR Certification from an American Heart Association Certified Training Site. Book an AHA BLS CPR class today.
CPR Classes
CPR + First Aid Classes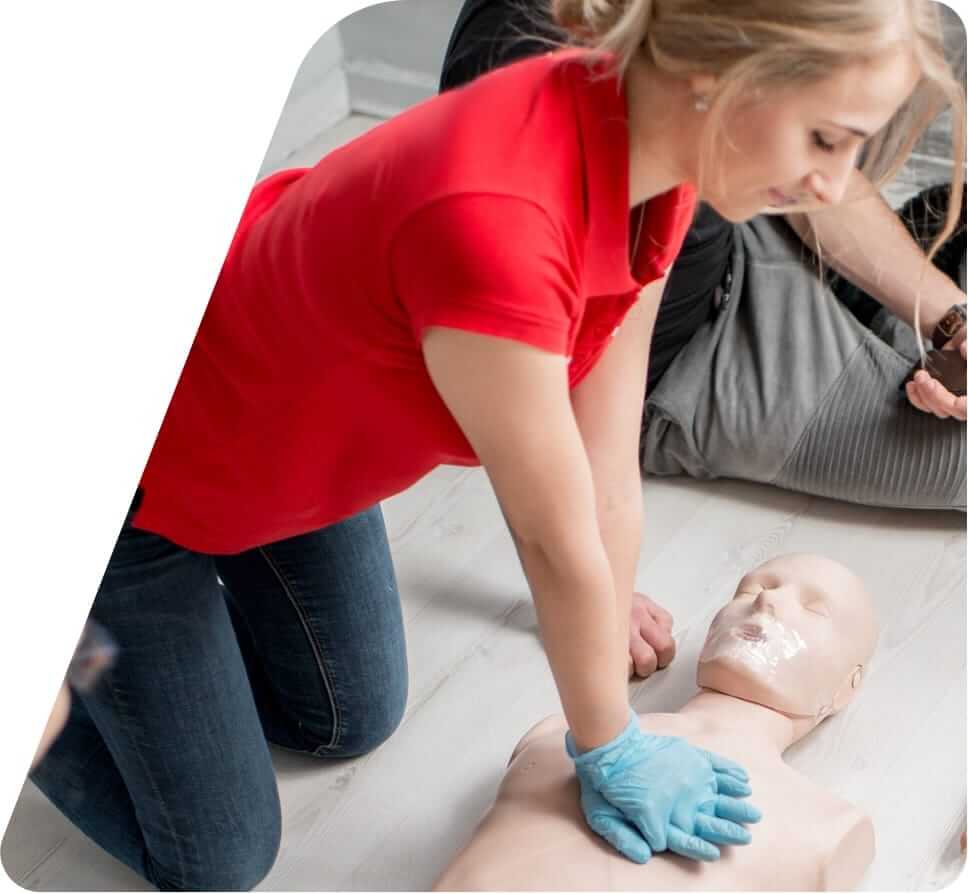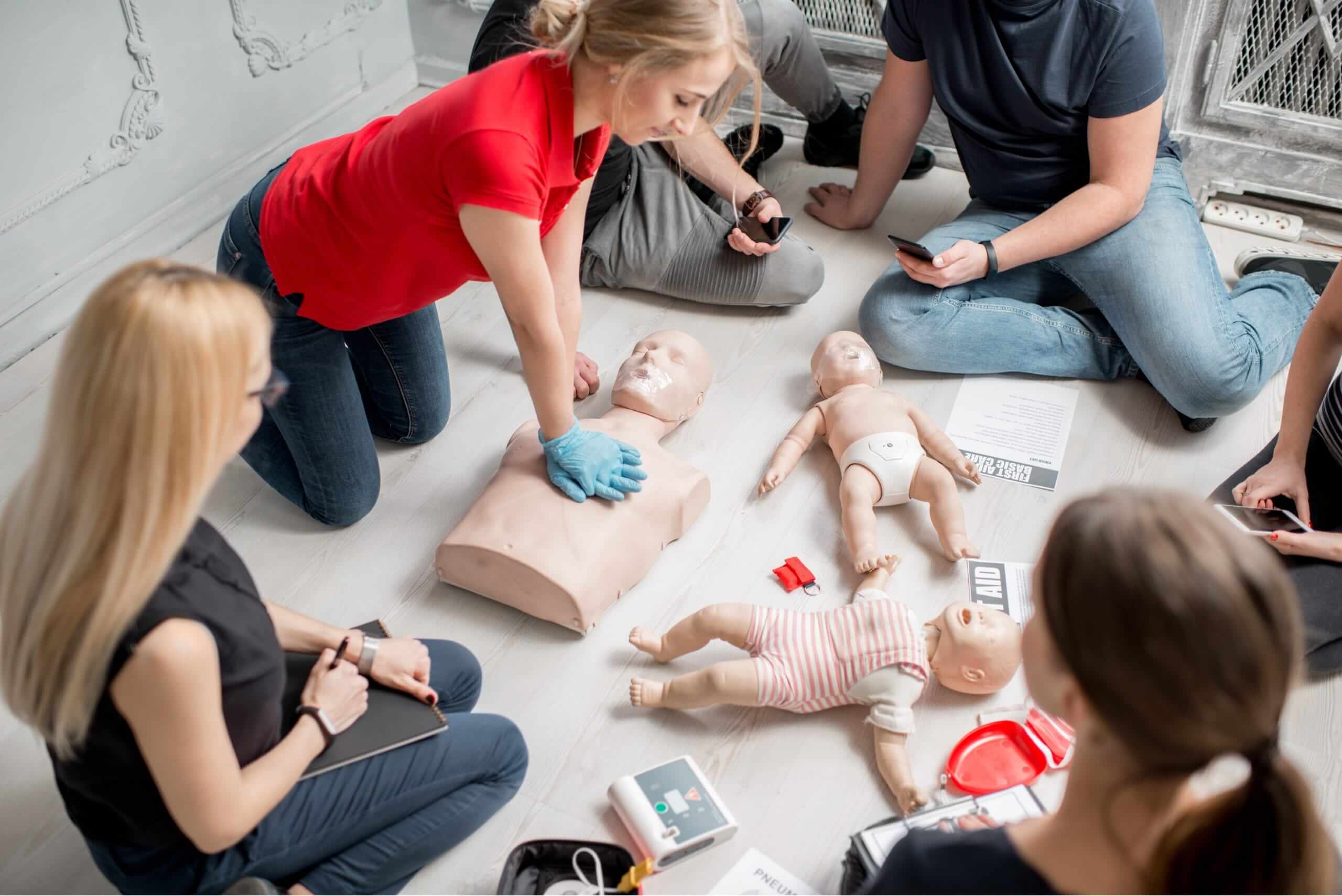 Same Day
CPR

Certification Card
Top Rated American Heart Association AHA BLS CPR Classes in Montgomery, AL
No matter the reason, when you learn CPR you can be ready to jump into action when it is needed most. CPR Certification Montgomery strives to give you the best CPR and First Aid experience with our team of professionals at a fair price. We offer American Heart Association (AHA) courses that are for Basic Life Support (BLS), Healthcare Provider CPR, and AED use. Join us at a time that is convenient for you at our Montgomery training site — or schedule your on-site CPR class for medium to large groups in Montgomery, Clanton, Millbrook, Prattville, Shorter, Wetumpka, Tuskegee, Hope Hull, Jones Bluff, Tallassee, Eclectic, Pike Road, Deatsville, Fort Deposit, Verbena, Union Springs, Troy, Calera, Alexander City, and Greenville.
BLS CPR & AED Classes
$59.95
American Heart Association AHA BLS CPR and AED Certification
Our CPR classes and CPR trainers are here to deliver Montgomery with the best American Heart Association CPR classes. Our teams have trained over 100,000+ trainees nationwide with our comprehensive same-day training and testing.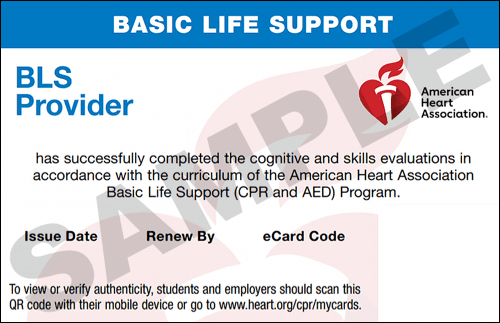 BLS CPR, AED + First Aid Classes
$79.95
American Heart Association AHA BLS CPR and AED Certification & First Aid Certification
You will gain the knowledge and skills from our First Aid and CPR classes that will have you prepared for any medical emergency that arises.

CPR Certification Montgomery Locations
Montgomery's Best CPR Certification
Know CPR. Make a difference. Save a life.
Thank you for choosing to go through CPR AED Certification CPR Training. When you choose to become CPR certified, you are choosing to make a difference in your community. Thousands of people could be saved yearly if more people know how to implement CPR. Many people learn CPR so they can be ready to act in the event of an emergency whether it is assisting, friends, family, or neighbors.
CPR Certification Montgomery delivers classes on-site to your medium to large-sized groups or at any of our training facilities. We love providing our community with the best training for CPR certification!
What is CPR?
Cardiopulmonary Resuscitation, also known as CPR is the medical skill set that helps restore a heartbeat and unassisted breathing to an individual who has suffered from cardiac arrest or stroke. It utilizes chest compressions and rescue breaths to help keep blood pumping through the body to vital organs until further help arrives.
What to Expect in Your CPR Course
Once you complete the course, you will be able to handle any emergency that arises whether you are assisting a child, infant, or adult.
You will learn how to find the pulse, perform chest and singer compressions, administer rescue breaths, use the seven steps of CPR, work as a team or on your own, and ultimately restore a heartbeat and regular breathing to the individual. You can rest easy knowing that you possess the best American Heart Association CPR and BLS certification while meeting OSHA requirements.
CPR Certification Montgomery is accepted by all employers and organizations, including —
Nurses, RNs, and CNAs
Hospitals EMT/Paramedic Companies
Home Health Aides
Nursing Schools and All Other College Programs
Nonprofits like the Boy and Girl Scouts of America
Firefighting and Other Municipalities
Personal Training Facilities and Gyms
Daycare and Other Caretakers Schools (Private and Public)
Hospitality Industry
Construction Sites
Why Train With Us?
Our training is in-person, hands-on, and instructor-led, giving you personalized training in a smaller group setting. You will be receiving the most widely accepted CPR BLS Certification across the nation. You leave class with your AHA BLS CPR card and your CPR Certification Montgomery First Aid Card in hand! Be completely confident in your skills when you train with us!
FAQS
How do I complete the CPR training?
Once you complete your registration, simply show up to your class — no class prep is required. The course will include all live-trained portions, ensuring that your card is AHA BLS CPR and AED Healthcare Provider certified.
Be careful of online options that don't have in-person training. You need it to become fully certified. With our classes, you gain the best CPR training nationwide.
How much does it cost to become certified?
Our CPR classes cost $59.95 (discounted from $79.95 for today only).
Our First Aid + CPR class costs $79.95 (discounted from $99.95 for today only).
While some classes may look less costly, all of our courses include your training, skills check, testing, and certification card — we have absolutely no hidden fees.
When will my certification expire?
Your CPR AED certification and CPR training must be renewed every two years. If your certification is close to expiring or is expired, sign up for any of our CPR classes today to renew.
How can I renew my CPR certification?
Any of our CPR certification classes can satisfy a first-time certification or recertification! Check online and sign up today!
Can anyone take these courses?
Everyone is welcome to learn CPR! We have no requirements to take our classes. Sign up today!
What do I have to do to earn the CPR certification?
To receive your certification card, you must complete a written test and satisfy a skills check.
How long do the CPR classes last?
Class times are approximately 3 hrs.